Understanding the Unseen Costs of Fastener Purchasing
Don't Overlook 80% of Fastener Costs by Buying on Price Alone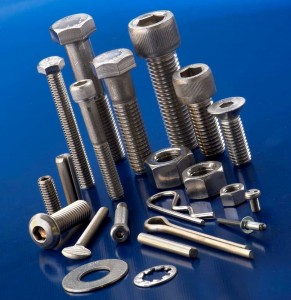 Finding the unseen costs of fastener purchasing
Most companies buying fasteners do not think of them as investments, yet that can be a missed opportunity. A well-established concept in the fastener industry holds that the price of fasteners makes up only 18 percent of their total installed cost, whereas "soft" or unseen costs make up the remaining 82 percent.
Unseen costs include purchasing, transportation, inspection, inventorying, and billing costs.
Add in handling, installation time, and energy for tightening tools and support, and these often unseen costs are indeed significant.
When you identify, control, or eliminate them, you improve your return on fastener investment.
Consider the driver bits used to install and tighten Phillips head screws. If they don't fit properly in the screw recesses, more pressure is required to keep them engaged and driving the screws. That's more wear and tear on an operator, more compressed air or electrical power per drive, more wear, and fewer reuses of the installed screw's drive. Multiply this by the number of screws installed annually and these costs can really add up. Another way to achieve significant savings is by changing fastener coatings, bearing surfaces, and other assembly alignments to reduce friction.
Reviewing and improving elements like these can save money and make you more efficient.
Three ways to start reviewing and identifying cost savings:
Look at the fasteners your competitors use to determine whether they're less expensive, less numerous, or offer other advantages, such as being standard vs. your specially-made versions.

Talk to your operators who are often a good but overlooked source of information. Ask what assembly problems they encounter.

Call in an expert such as our fastener professionals. We're ready to help identify overlooked opportunities to save you more.
About the Author
Jim Speck has worked in the fastener industry for 41 years, including training and serving as a technical expert in the Department of Commerce's National Voluntary Laboratory Accreditation Program for fasteners and metals. In addition, he has written several books focusing on fasteners including his latest, "Mechanical Fastening, Joining, and Assembly (Second Edition)."