Cryo-Treated Drill Bits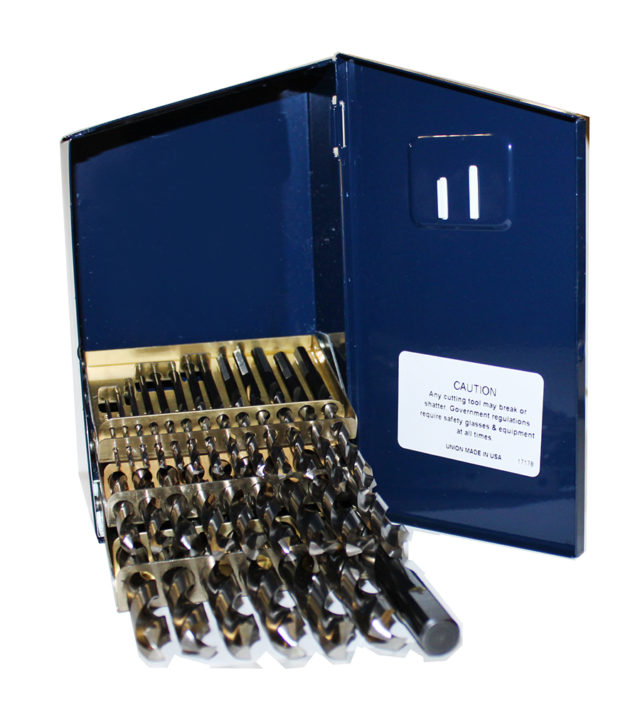 Benefits of Cryo-Treated Drill Bits
Atlantic/Applied MSS has introduced a line of cryo-treated Kwik Cut® drill bits that have similar wear resistance to cobalt drills and similar tensile strength to HSS drills. Plus, a nitride treatment gives them a surface hardness of 70 Rockwell C.
"We now carry 29 sizes and 5 sets of fractional cyro-nitride bits," said the general sales manager, Marco Morgado. He noted that cryo-treatment is a controlled deep freeze and thawing process that provides superior performance.
Morgado said that the new drills can take the place of cobalt drills for series 300 and 400 stainless drilling and also excel in drilling high carbon abrasive resistant alloy steels such as AR400. He said they're designed with a 135° split point which self-centers, even on curved surfaces, and drills faster than 118° point drills.
Cryo-Treating Explained
Tied to the launch of the new drill line, Atlantic has added a simplified explanation of cryo-treating to its Helpful Tech Tips section of its website. According to marketing manager, Tony Peterson, the tutorial describes what cryo-treating is and how it works, while presenting some impressive case study briefs. "It's written for easy understanding by non-engineers," he said.
Read more about Cryo-Treating here.