Atlantic Fasteners Services
Value Added Quality Services
The team at Atlantic Fasteners understands that when that 15¢ bolt arrives late, damaged or wrong, the potential losses to the company are far greater than what the customer paid for the product. That is why we are committed to providing outstanding services like a vendor managed inventory program, kitting services, light assembly, and extensive high-quality paperwork services including custom labels and a variety of reporting options.
Not to mention additional value-added services such as on-time delivery, callbacks when promised, same-day shipping, error-free shipping and billing, zero-defect products, and 100% customer satisfaction.
TECHNICAL EXPERTISE
Our experienced team of application specialists provides guidance to our customers throughout the buying process and beyond. In addition to consulting with customers to find the product which meets their specifications, our team also provides analysis of current applications to identify options resulting in improved performance and decreased costs.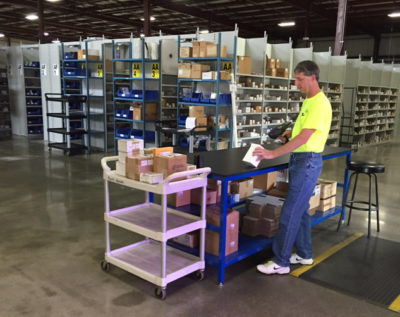 Our customers have come to expect and trust that Atlantic Fasteners will be:
Responsive - 24 hours turn around time on quotes and a 24/7 after-hours hotline (1-800-800-2658)

Dependable - same-day shipping offered on in-stock products

Knowledgeable -30+ years of experience in troubleshooting, problem-solving, and sourcing hard-to-find items

Trustworthy - customers can trust in the products we deliver, with free manufacturing certifications offered, the ability to trace back items to the OEM, and custom paperwork services.
Have an after-hours emergency? We offer 24/7, 365-day service.
Dial 1-800-800-2658. Press "1."
Leave a detailed message, including your phone number and requirements.
Vendor Managed Inventory and Bar Coding Programs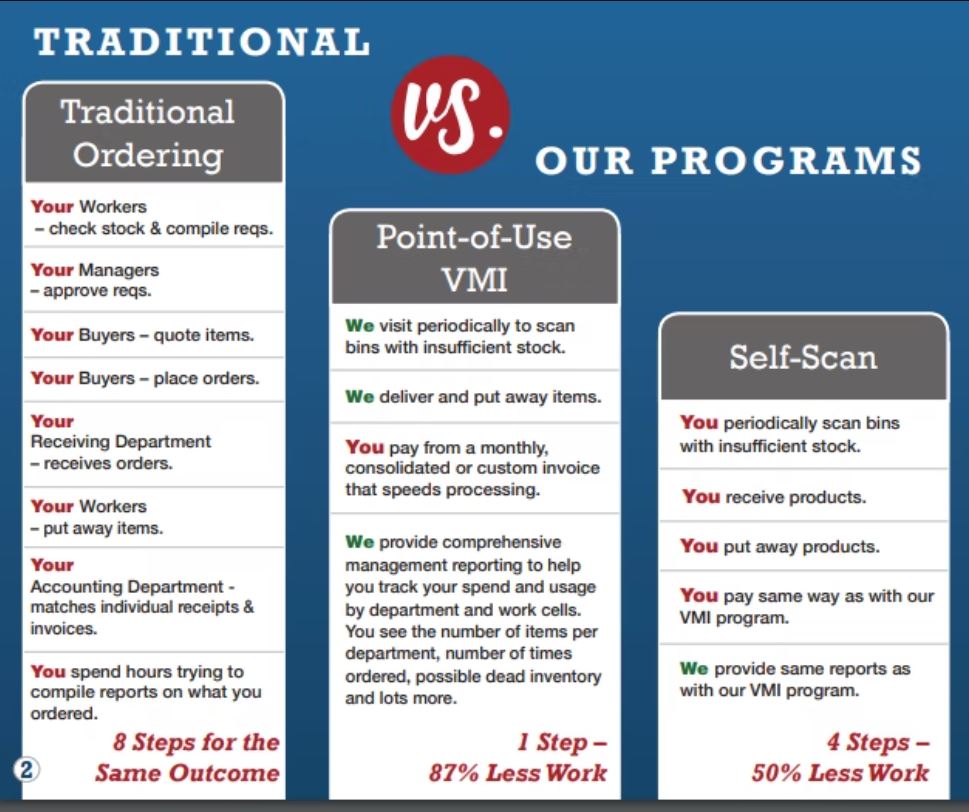 Are you still ordering on your own by checking stock, writing up reqs, getting approvals, and shopping for the items?
Atlantic Fasteners can save you time and money with barcode ordering managed through our Point-of-Use Vendor Managed Inventory (VMI) or our Self-Scan offering.
Benefits of an Atlantic Fasteners Bar Code Program
Free up the time you normally take managing inventory.

Eliminate errors such as duplicate ordering, overbuying, and handwriting mistakes.

Atlantic Fasteners will help identify items to manage and consult with you on the minimum and reorder quantities required so you never run out.

Atlantic Fasteners will help organize your stocking areas and recommend suitable bins.
Kitting and Light Assembly Programs
Atlantic Fasteners' light assembly program can deliver complete, inspected assemblies
Are you buying fasteners separately that require installation by your employees?
Based on your specs, our light assembly service can take care of everything you need.
Fastener Kitting, simple or complex, is our specialty.
Are you repeatedly ordering the same supplies, that go into the same assembly, on individual P.O's?
And then receiving, handling, tracking, and paying for them separately?
With Atlantic Fastener's kitting you can save considerable time and money by replacing the many parts you manage with one simple kit.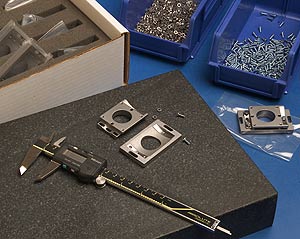 Atlantic Fasteners Paperwork and Reporting Services
In our line of business, we all know that paperwork can make or break a relationship.
Reporting
Atlantic Fasteners utilizes a variety of reports to provide customers with the data and information needed to make good business decisions. Key reports include:
Custom Paperwork
Atlantic Fasteners goes the extra mile when it comes to custom paperwork. When it comes to custom labeling, priced packing slips, and monthly invoices- we do the work so you don't have to.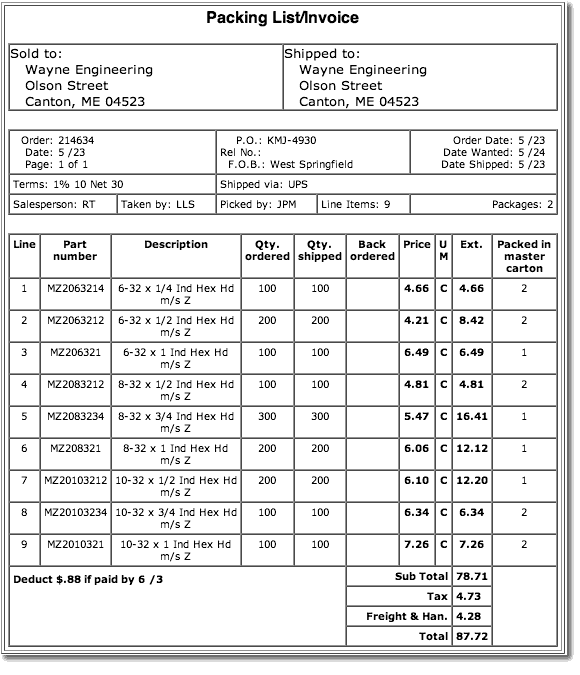 We guarantee outstanding services like on-time delivery, callbacks when promised, error-free shipping and billing, zero-defect products, and 100% customer satisfaction.