Atlantic Fasteners Custom Paperwork Services
Custom Paperwork Services
In our line of business, we all know that paperwork can make or break a relationship.
Custom Labeling
We can print your shelf stocking locations on your box labels to help speed restocking and reduce misplacements.
As well as show other information, like your bill of material or blueprint numbers to aid in identification.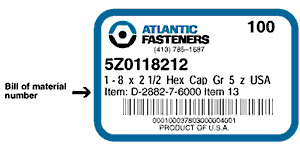 Monthly Invoice
Atlantic Fasteners goes the extra mile when it comes to invoicing - we do the work so you don't have to.
Our monthly invoices save your accounting department time and work. They show both a summary and itemized list of every order you place.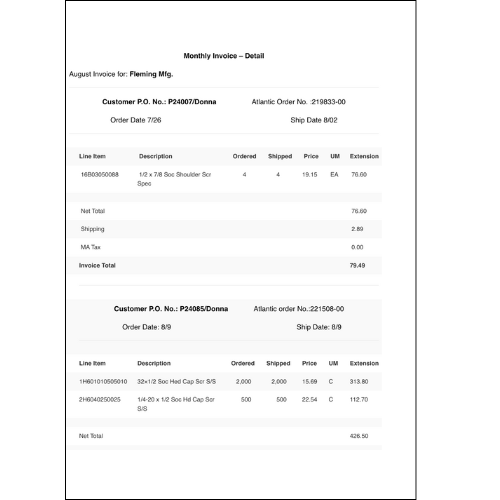 Priced Packing Slips
Our priced packing slips double as invoices. After checking in orders, Receiving forwards them to Accounting.
You pay directly from them; there's no need to process separate invoices.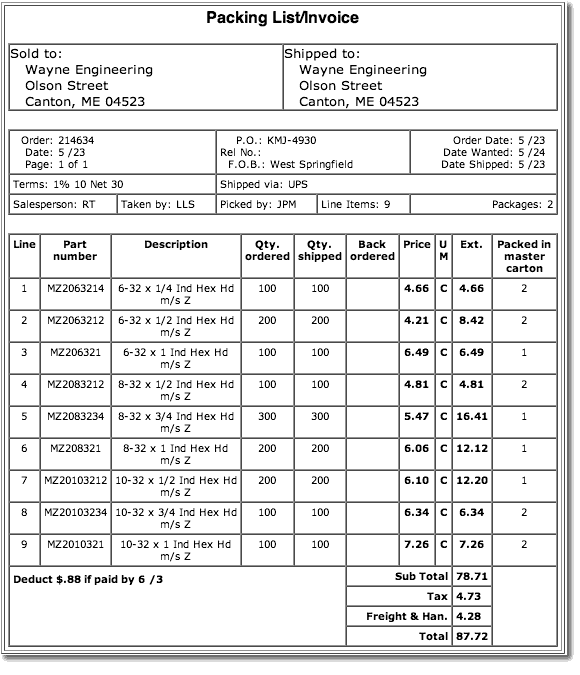 We guarantee outstanding services like on-time delivery, callbacks when promised, error-free shipping and billing, zero-defect products, and 100% customer satisfaction.