Atlantic Fasteners Industrial Fasteners and Hardware
In Stock Industrial Inventory
Atlantic Fasteners is your single source for fasteners and industrial supplies. No need to waste any more time searching, we stock thousands of the top industrial supplies you need.
And with all the latest technologies we employ, we can significantly lower your cost of ordering, stocking, and maintaining inventory.
Our industrial supplies line includes:
Paints and Chemicals

Safety & PPE

Electrical

Shop Supplies

Janitorial

Pipe, Valves, and Fittings

Transportation

Cutting Tools & Abrasives

and more
To view a list of products offered, download our Industrial Supplies Line card.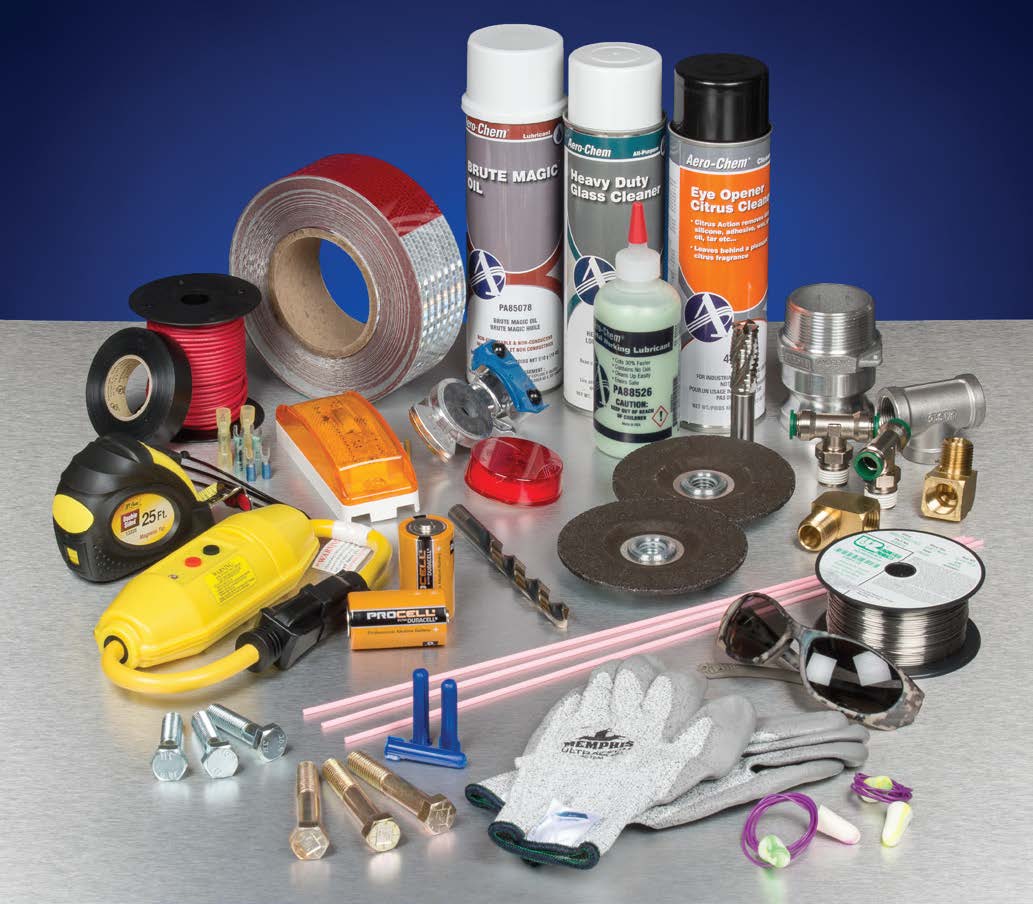 Industrial Fastener and Hardware Brand Partners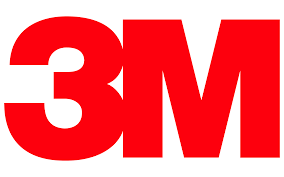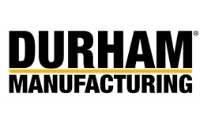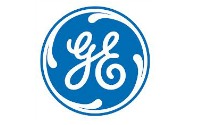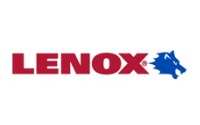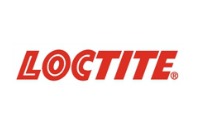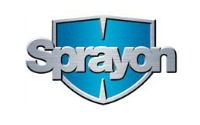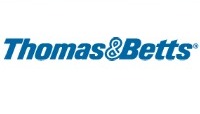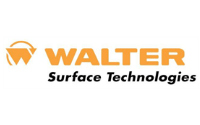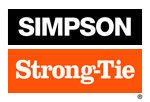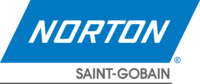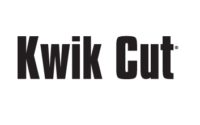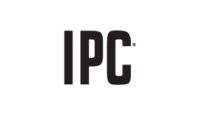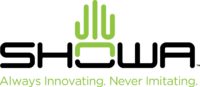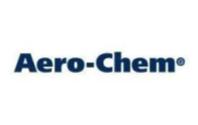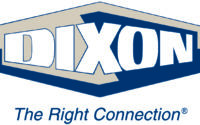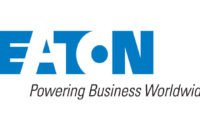 Industrial Supplies and Products
Abrasives
3M™ Abrasives
Abrasive Rolls
Carbide Burs
Crocus Cloth
Cut-Off Wheels
Discs Flap/Sanding
Emery Cloth
Flap Discs / Wheels
Grinding Wheels
Hand Pads
Jaz® Wire Brushes
KwikCut® Abrasives
Merit®
Mounted Points
Norton®
Surface Prep
Waterproof Sheets
Absorbents
Booms
Containment Products
Drum Top Pads
Pads
Rolls
Sorbent Mats
Spill Response Kit
SpillTech®
Standard Pads
Adhesives & Sealants
All Purpose Adhesive
Epoxies
Gasket ETC™ RTV Silicone
Pipe Sealants
Thread Lockers
Ultra Seal-Hesive™
Weld-Bond
Aerosol Lubricants
Brute Blast™
Chain & Cable Lube
Dry Graphite Lube
P.L.D.P. All Purpose Lubricant
Penetrating Fluid
PTFE Gel
Red Grease Lubricant
TG10 Lubricant
Ultra Clear Lube
White Grease Lubricant
Air Accessories
Blow Guns
Couplers
Chucks
Fittings
Dixon
Air/Multipurpose Hoses
Anchoring Devices
Bulldog Anchors
E-Z Toggle™
Flange Screw
Grabb™ R Anchors
Hammer Drive Anchors
Hollow Wall Anchors
Masonry Anchoring
Multi-Set
Nylon Tap-It Anchors
Plastic Tubular Screw
Quadlock Anchors
Rapid Drive Anchors
Screw Anchors
Self-Drilling Wallboard
Shield Anchors
Stud-Type Wedge
Taper Bolts
Toggler Bolts
Wall Anchors
Anti-Seize
Anti-Seize Sticks
Dynatex® Anti-Seize Compound
Nikal®
Pro-Lube
Assortments
Bin Assortments
Custom Assortments
Drawer Assortments
Kwik-Paks
Storage Units
Automotive & Truck
2 Ear Clamps
Aircoils
Body Hardware
Connectors
Deutsch Connectors
Fuses
Gladhands
Grease Fittings
Grote Lighting
Hose & Tubing
Hose Clamps
Low Profile Circuit Breakers
Metri-Pack
Mini Bulbs
Muffler Clamps
Powercoil
Switches
Tie Downs
Tire Repair
Torx Screws & Tools
Weather Pack
Wiper Blades
Auveco Ball Joint Assemblies & Bar Stock
Bolts
Booster Cables
Copper Lugs
Leads
Lugs & Terminals
Marine
Military
Third Wire
MasterLink™ Solder Slug
MSS Loc Stackable Battery Lugs
Wire and Cable
Blades
Band Saw
Circular Saw
Demolition
Carbide Grit-Edge Saw
Hack Saw
Kwik Cut® Bi-Metal Hole Saws
Hole Saw
Jig/Saber Saw
Kwik Cut® C/T Hole Saws
Kwik Cut® Metal Reciprocating
Razor
Reciprocating
Rod Saw
Sabre Saw
Kwik Cut® Hack Saw
SteelMax® Saws & Blades
Kwik Cut® Wood Reciprocating
Bolts (Specialty)
Carriage-Steel & S/S
Elevator
J-Bolt
Lag
Machine
Plow
Shaker Screen
Shear
Shoulder
Step
Brass Fittings
Air Brake/Split Sleeve
Ball Valves
Compression
Garden Hose
Hose Barb
Prestolok™
Pipe Fittings/Nipples
Poly-Tite™
Caps & Plugs
Copper Tube Air Brake
D.O.T. Fittings
Double Compression
Inverted Flare
NTA Air Brake
Push To Connect
Quick Couplers
SAE 45˚ Flare
Brooms & Brushes
Acid Brush
Floor Brushes
Hollow Center
Paint Brushes
Parts Cleaning
Power
Scrub
Solder
Wire
Cable
Booster Cable Sets
Powerflex Battery Cable
Trailer Cable
Cable Ties
Cable Ties – Low Profile
Cable Tie Mounts
Cable Tie Screw Mounts
Color
Grip Ties
Heavy Duty
Metal Detectable
Mounts
Releasable Ties
Speedy Ties
Ty-Rap® Cable Ties
Cap Screws
155 Hi Head
Brass
Button Head Socket
Flange
Flat Head Socket
Grade 5 USS & SAE
Grade 8 & Grade 5 Hex Flange


Cap Screws
Grade 8 Plated & Plain
Hexalloy "180"
Metric Cl. 10.9 & 8.8
Metric Hex Socket
Metric Socket Set Screw
Socket Cap Screws-Alloy & S/S
Socket Set Screws-Alloy & S/S
Socket Shoulder Bolts
Stainless Steel 18/8 & 316
Carbide Burrs
Breaker
Hooks & Fittings
Links
Roller
Chain
Chemicals
Aero-Chem®
Cleaners
Degreasers
Loctite®
LPS®
Lubricants
Misty®
Permatex®
Clamps
Cable
Conduit
Hose
Locking
Muffler
Welding
Wire Rope
Cleaners & Degreasers
All Purpose Cleaners
Automotive Cleaners
Battery Cleaners & Protectors
Bowl and Bathroom Cleaner
Brake Cleaners
Carb & Choke Cleaner
Citrus Degreaser
Coil Cleaner
Drain Opener
Electrical Contact Cleaners
Gasket, Paint & Decal Remover
Glass Cleaner
Metered Aerosols & Dispenser
Paint and Graffiti Remover
Spot Remover
Stainless Steel Cleaner
Trap and Drain Treatment
Vinyl & Leather Cleaner
Clevis (Pin & Yoke) Conduit & Fittings
Bodies
Bushings
Clamps
Connectors
Couplings
Covers
EMT Compression Fittings
Fittings
Gaskets
Hangers
Liquid-Tight Connectors
Lock Nuts
Mesh Grips
Nipples
Straps
Tubing
Utility Boxes
Wall Plates
Cotter Pins and Die & Taps
Fractional
Metric
Sets
Stock & Wrench
Hexagon
Round Adjustable
Cutting Oil
Cutting Oil
Kwik Cut™ Cutting Oil
Dab-It™ Cutting Paste
Tool Coolant
Drain Cocks, Valves, Drill Bits, Cutting Tools and Taps
Cobalt Drills
Combination Drill Taps
Cone Drills
Double End Sheeter Drills
Combined Drill/Countersink
Fractional Drills
Glass & Tile Drills
Hammer Drills
Jobber Length (SPX-135)
Kwik Cut® Premium Drills
Left Hand Drills
Letter
MagnaForce™ IV Premium Drills
Masonry Drills
Mechanic's Length (GRP-135)
Metric
Metric Drills
Metric Taps
Quick Change Drills
Reamers
Reduced Shank Drills
Silver & Deming Drills
Specialty
Spiral Point Taps
Step Drills
Stub Length Drills
Taper Pipe Taps
Viper™ Carbide Drills
Wire Gauge (Number)
Wood Spade Bits
EATON Weatherhead® Synflex® Everflex®
Crimpers
Fittings
Hose
Equipment
Accessories
Electrical
Amalgamating Wrap
Conduit Fittings
Cool Seal
Cord Grip Connectors
Crimpers
EMT Fittings
Fuse Block
Fuse Holder
Greenie Grounding Conn.
Heat Shrink Tubing
High Temperature Term. & Conn.
Hollow Pin Connectors
Industrial Fuses
Industrial Plugs & Connectors
Insulation Displacement Conn.
Liquid-Tight Tubing/Fittings
Loom
MasterLink™ Heat Shrink
Terminals
Non-Insulated Terminals
Nylon Terminals
Perma-Seal™ Terminals
Pigtails
Posi-Lock™ Connectors
PVC Terminals
SpliceLine
Split Bolt Connectors
Split Loom
Tape
Terminals
Test Clip
T-Tap Terminal
Wire
Wire Nut Connector
Wrap-N-Roll
Extractors
Dual Action Screw Extractor
Kwik Cut® Spiral Flute Extractors
Kwik Cut® Straight Flute Extractor
Ultra Drill-Out Power Extractor
Files
2-in-1 Flat File
Bastard Cut
Black Ox Files
Chain Saw Files
Flat
Half Round
Smooth Cut
Fittings
Compression
Copper Sweat
DOT
Forged Steel
Galvanized Pipe
Grease
Instrumentation
Legris®
Pneumatic
Push-On Hose Ends
SharkBite®
Stainless Steel Pipe
Steel Hydraulic
Flasher, Flashlights & Batteries, Flexible Tie Down Straps, and Fuses
Grease Guns & Parts Grommets Grease & Lubricants
All Purpose Grease
Dielectric Grease
Food Grade Grease
Gear Oil
Hydraulic Oil
Red Aluminum Grease
White Lithium Grease
Hand Cleaners
Aero-Chem® Tough Scrub™
Aero-Chem® Boss Towels Hand
Cleaner System™
Gojo® Hand Cleaners & Dispensers
HandWorks® Hand Cleaners
and Dispensers
Grit Strip™
SoyScrub Cherry
SoyScrub Citrus
Two Smooth™
Ultimate Orange™
Hand Tools
Hellermen Tyton
Hex Keys Hose
A-I & A-II
Air
Air Brake
Air Conditioning
Garden/Water
Heater
High, Medium and Low Pressure
Hose Protectors
Hydraulic
Recoil Air
Hose Mendershuck® Fasteners Hydraulics
Adapters
Fittings
Hose
Hose Protection
O-Rings
Insecticides
BUG BAN Personal Insect
Repellant
Doom Weed Killer
Eradicator Multi-Purpose
Insect Spray
FOGASOL II Total Release
Fogger
Stomp Wasp & Hornet Spray
VS 102 Roach & Ant Spray
Keysert® Janitorial Lighting
Flashlights / Batteries
Grote®
Industrial Magnet Lights
Optronics
Peterson®
Rough Service Bulbs
Trucklite®
Work Lights
Machinery Bushings Malleable Iron
Caps
Couplings
Hex Bushings
Pipe Nipples (Steel)
Plugs
Reducing Couplings
Tees
Unions
Metrics
Cotter Pin
Drill Bits
Expansion Plugs
Eye Bolts
Grease Fitting
Hex Head Cap Screws – CL10.9 & CL8.8
Hex Key Wrench
Hex Nut – Finished & Jam
Hydraulic Adapters
Keystock
Locknut-Prevailing Torque &
Nylon Insert
Lockwashers
Machine Screw
Roll Pins
S/S Cap Screws
Snap Ring
Socket Head Cap Screws
Socket Set Screw
Studs
Threaded Rod
Tubing
Washers
Misc. Fasteners
316 SS Extra Thick Washers
Cotter Pins
Free Spinning Locknut
O-Rings
Roller Chain & Links
"S" Hooks
Snapper Pins
Taper Pins
Threaded and Unthreaded Rod
Trulock Washers
Monobolt® Multi-Bit Drivers - Nut Drive Tool Sets -Nuts
2H Heavy
Brass
Coupling
Finished-XT180, Gr8 & Gr5
Heavy
Hex Jam
Hex Slotted
Keps
Machine Screw
Metric Hex-Finished & Jam
Metric Locknut (Nylon Insert,
Prevailing Torque)
Stainless Steel
Wing
Nutsert® & Thin Sheet(TSN) - Paint & Coatings
aero-tech™
Battery Cleaner & Protector
Cold Galvanizing
Industrial Coatings
Inverted-Tips
IPC®
Liquid Tape
Marking & Striping Paint
Marking Stencils
Paint Markers
Paint Thinner
Primers
Rust-oleum®
Stainless Steel Coating
True Grip®
Parts Washing Machine
Smart Washer®
Ozzy Juice® & Accessories
Patches
Pins
Clevis, Lox-All, Sta-Pin
Presto
Roll
Power Tools
½" Impact Wrench
Cordless Driver/Drill
Hole Shooter
Jig Saw
Milwaukee®
Pistol Drill
Ratchet Wrench
Sander/Grinder
Super Sawzall®
Premoistened Towels & Wipes
Degreaser Towels
Disinfectant Wipes
Graffiti & Paint Remover Wipes
Hand Cleaner Wipes & Towels
Stainless Steel Cleaner Towels
Razor Blades Reamers Rings
"E" Snap
External Snap
Internal Snap
Metric Snap
Pliers
Rivets
Aluminum Drive
Blind
Monobolt®
Pop Type
RUST-OLEUM®
Chalks
Concrete Saver
Epoxy Gallons
Field Markers
Floor Epoxy
Industrial Choice™ Aerosols
Inverted-Tips
Safety Equipment
Anti-Slip Coating
Chemical Resistant Gloves
Cold Weather Gloves
Cooling Products
Coveralls
Dust Mask
Eye Protection
First Aid Kits
Hand Protection
Hard Hats
Hearing Protection
Jersey Gloves
Kevlar Sleeves
Latex Gloves
Leather Palm Gloves
Mechanics Gloves
Medical Kits
Neo/Latex Gloves
Nitrile Gloves
Respiration Protection
Safety Cabinets
Safety Glasses
Safety Vests
Saf-Line™ – Caution Strip (black/yellow)
Saf-Line™ – Tape (assorted colors)
Spill Control
String Knit Gloves
Thermo Glove Liner
Vinyl Gloves
Welding Gloves
Wounded Warrior Glasses & Gloves
Screw Extractor - Sealed Beam Lighting - Sealing Compound - Shims - Solder - Springs - Stainless Steel
304/316 Pipe Fittings
Anchors
Ball Valves
Cotter Pins
Fasteners
Finishing Washers
Hex Nut
Hex Head Cap Screw
Instrumentation Fittings
Keystock
Machine Screw
Metric Cap Screws
Push to connect
Roll Pins
Sheet Metal Screw
Socket Head Cap Screw
Springs
Threaded Rod
Ties
Washers
Storage Equipment, Switches
Axle Motor
Battery
Disconnect
Push Pull
Starter
Toggle
Tap & Die
Tapes & Wraps
Aluminum
Amalgamating Wrap
Cold Shrink Insulators
Dispenser (for Packing Tape)
Double Sided
Electrical
Heat Shrink Tubing
Interlok 38
Masking
Packaging
Packing
Rhino Wrap (Hydraulic)
Self-Amalgamating
Silver Sealing
Spiral Wrap
Split Loom Wire Wrap
Wrap-N-Roll
Tee– Nylon
Test Clips
Thomas & Betts
Color-Keyed® Battery Ends
Color-Keyed® Battery Cable
Electrical Terminals
Ty-Rap® Cable Ties
Threader (Internal and External)
Grip-Sert Thread Repair Inserts
Heli-Coil® Inserts
Heli-Coil® Repair Kits
Keyserts® Thread Repair Inserts
Tric-Nut Threaded Steel Inserts
Woodserts Thread Repair Inserts
Threaded Rod
Alloy (B- 7)
Low Carbon Steel
Metric
Stainless Steel
Tire Gauges & Tools
Circuit Alert Tools
Crimpers
Cutters
Heat Gun
Strippers
Tube Cutter & Tubing
Air Brake – Nylon
Connectors
Copper
Steel Brake
Thermoplastic – Clear Vinyl
Thermoplastic Nylon
Thermoplastic Polyethylene
Thermoplastic Polypropylene
Parflex
PVC
Supports
Synflex
Vandlgard Nut® Washers
Alloy Flat
Copper
Fender
Finishing
Flat – USS & SAE
Hi Collar Lock
Lock – Alloy & Regular
Metric
Shakeproof
Silicone Bronze
Stainless Steel
Welding
100CI – High Strength Cast
Iron Rod
200A – Aluminum Rod
20A – Aluminum Brazing Alloy
300CG- Gouging /
Chamfering Rod
400S – General Purpose Steel Rod
40S – High Strength Brazing Alloy
410S – Mild Steel Rod
420S – Super Strength Steel Rod
500SS- Stainless Steel Rod
600W – Hard Surface Rod – Abrasion
610W – Hard Surface – Tough Deposits
70B – Low Fuming Bronze Alloy
80CB – Self-Fluxing Copper/Brass Alloy
90SI – Silver Brazing Alloy
Absolute Arc
Absolute Heat Block
MIG Wire
Sure-Fire Welding Torch
TIG Wire
Tungsten
Wheel Weights NonLead & Lead
AWN Series
EN Series
FN Series
I-7 Series
IAW Series
LH Series
LT Series
MCN Series
P Series
TN Series
Wiper Blades
Wire - Wire Loom - Tube Clips - Wire Nut
Color-Coded Wire Nuts
Connectors
Performance Plus Connectors
Pigtails
Scotchlok Wire Connectors
Wall Nuts/Lever Nuts
Waterproof Wire Connectors
Wing Grip Wire Nuts
Wire Rope
We guarantee outstanding services like on-time delivery, callbacks when promised, error-free shipping and billing, zero-defect products, and 100% customer satisfaction.