Atlantic Fasteners Tech Tip Announcement: Actual Size Charts Released
New Actual Size Charts Posted to Site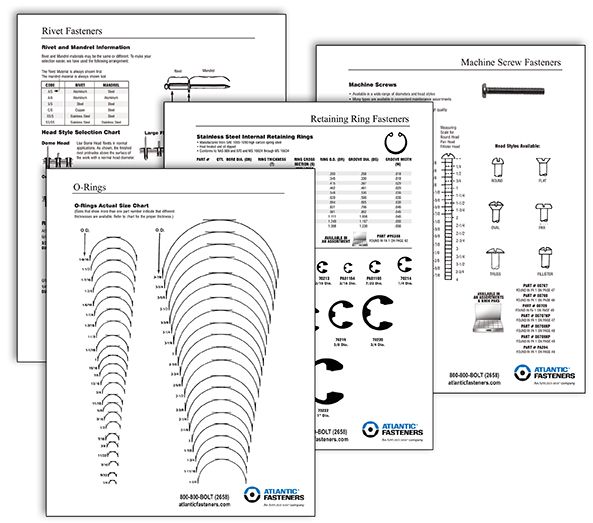 Atlantic Fasteners' new parent company, Applied MSS (Maintenance Supplies & Solutions) has created four new, handy actual size charts to help buyers and maintenance people perform their jobs faster and more accurately.
Now in the Helpful Tech Tip section of the site's Tech Help menu, customers can download and print charts on blind rivets, E-rings, machine screws, and O-rings.
According to Atlantic Fasteners general manager Tony Peterson, actual size charts have proven to be popular additions in the past. He noted that the site now contains seven actual size charts.
"What we've learned is that customers really appreciate a simple way to identify fasteners and related parts," said Peterson. "They place their parts on the pictures to find a match and the related size. It's that easy."
Peterson says actual size charts on fittings and woodruff keys are planned for future release.